#okfest news
Hi All!
The Open Knowledge Foundation, the Finnish Institute in London and the Aalto University Media Factory organised the world's first #okfest, also known as 'Open Knowledge Festival'. The Aalto University, School of Arts, Design and Architecture in Helsinki is the place to be for all interested in open data, open source, open design, open democracy, … . It is obvious iRail and OKFN Belgium could not be not taking part in this.
Tuesday and Wednesday iRail participated in the Open Transport track, inside the Open Cities topic stream. Pieter, Stefan from OpenOV and I gave our talks and Miet gave a very interesting workshop about next-level prototyping using paper. While others might have had trouble staying awake during some talks, we learnt how to step out of our comfort zone to create innovative user experiences for our future applications. Thanks, Miet!
On a little less open knowledge related note: the FabLab, a high-tech manufacturing lab inside the university campus, was just astonishing. Miet, Xavier, Stefan and I were running around like little children with new toys. We got the chance to use the € 30k laser cutter for our own designs, assembled a cnc machine and Stefan got a cc licensed Raspberry Pi casing as a present. Man, I will never forget about the FabLab!
During the week, Miet, Xavier and I got friended with 2 local students: Laura & Daniel. They were kind enough to show us around. One night we made a walk in some less touristic parts of the city during which we might accidentally have been spotted inside some bars. Laura & Daniel also taught us Finnish history, geography and vocabulary. Inviting them for a future visit to Belgium was the least we could do!
Last but not least: there was some buzz on Twitter about some OKProm and the world's first miss and mister open data election. This is an initiative by the seven flatmates in Ruoholahti. The Prom itself is happening this evening so follow @okprom for the latest news!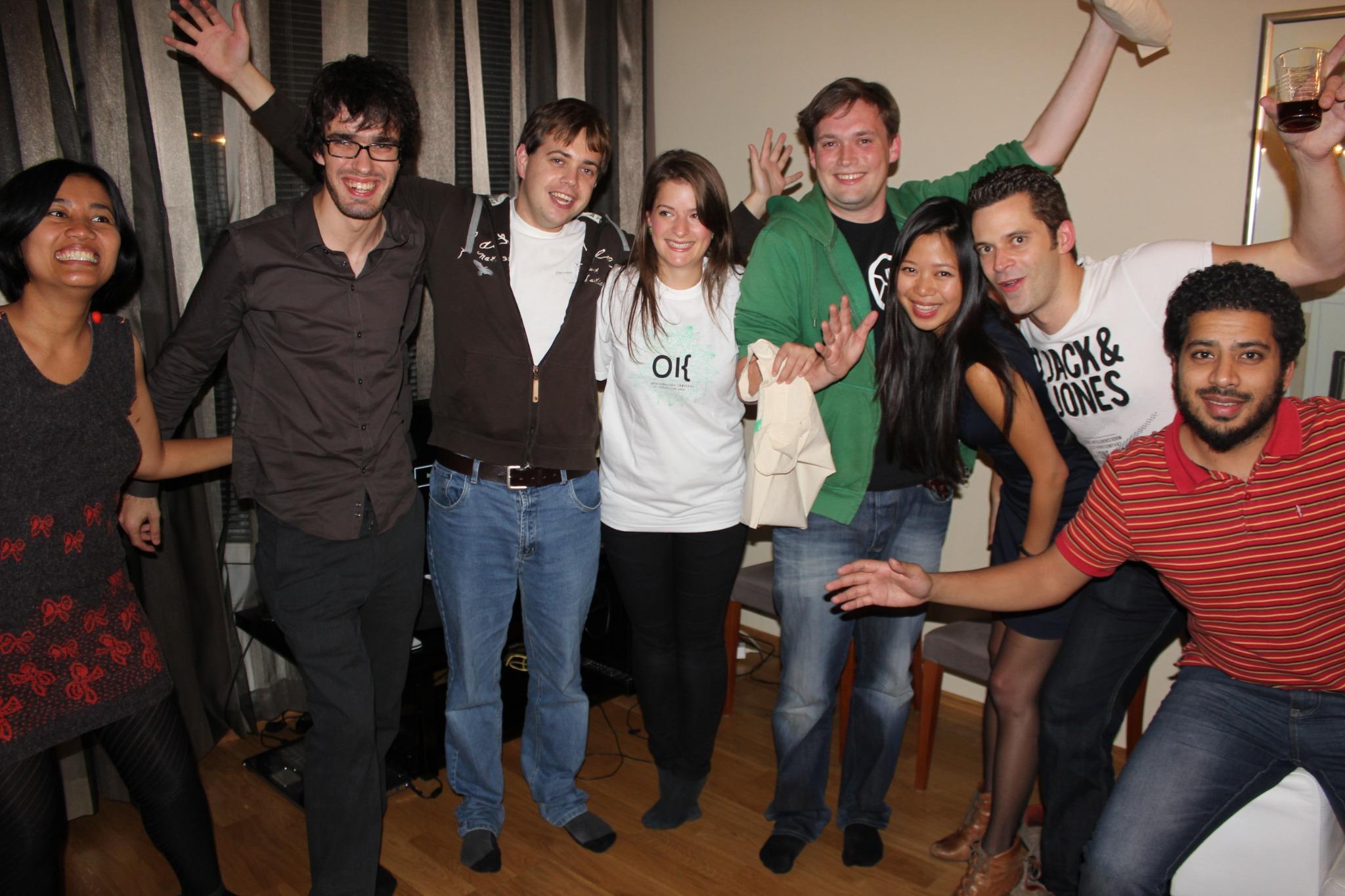 Thanks for reading, please comment and see you soon!
Update: The results are in! Look who's miss and mister open data!